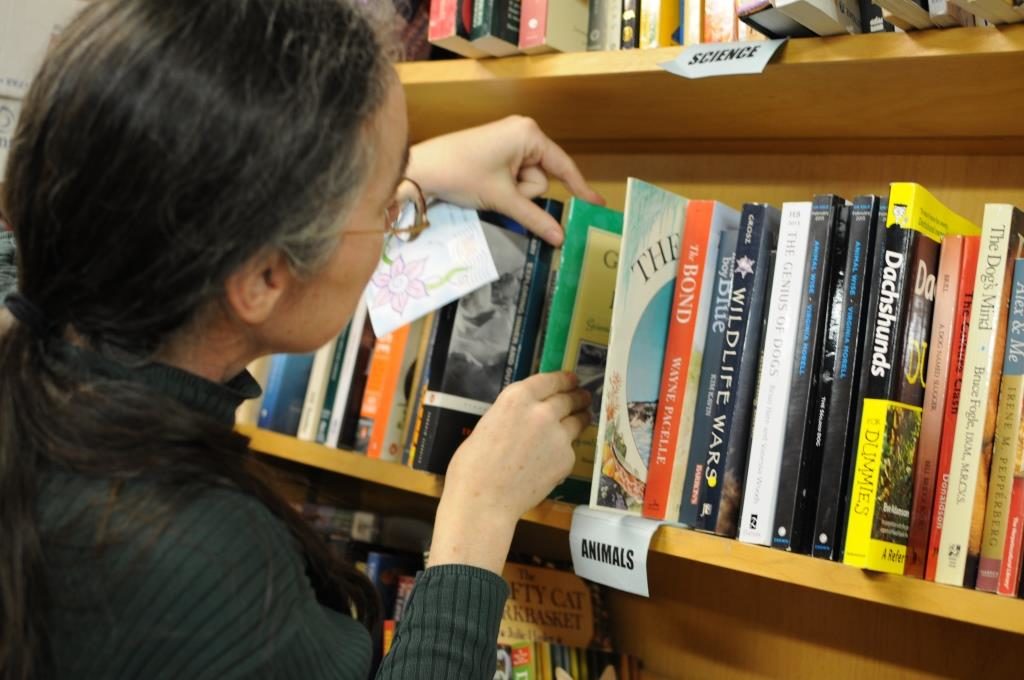 We recommended that all volunteers:
Be 16 years of age or older
Have at least a High-School Reading Level
Are comfortable with the Work Involved
Be comfortable with reading letters from prisoners that sometimes contain disturbing content
If your child under 16 and is a book enthusiast, he or she is welcome but must be accompanied by an adult. 
Pickers
Pickers read a hand-written request written by someone in prison and find appropriate books in our book store.  Pickers are essentially personal shoppers for people in prison.  If you enjoy browsing in your local library or bookstore, this is the job for you!  High school-level reading skills and a love of books are all you need to do this job. This requires walking and standing for long periods. 
Invoicers
Packers