Alison Demong, President, has been volunteering with Prison Book Program since 2010 and has assumed various leadership roles over the years that include grant writing, fundraising, and board development. She is an avid reader and believes in the power of books to change lives. Professionally, she worked as an Environmental Planner for the MA Office of Coastal Zone Management and the North and South Rivers Watershed Association. She served on the Norwell Select Board for 6 years and was an appointed member of the Massachusetts Municipal Association Policy Committee on Energy and the Environment. She joined the Board in 2019 and has been serving as Board President since 2021.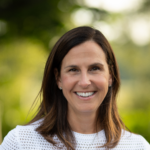 Ellen Lubell, Vice President has worked for over 30 years as an attorney for non-profit organizations and has a longstanding interest in the criminal law system. She represented a Guantanamo detainee pro bono for four years and now serves on the Board of Prisoners Legal Services of Massachusetts, as well as Prison Book Program.  She has been an ardent supporter of PBP as a book donor, volunteer and advisor on many PBP projects.  Ellen lives outside Boston with her husband and has two grown sons. She joined PBP's board in 2022.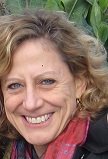 Tim Olson, Treasurer, is a Director in Wells Fargo's Financial Institutions Group, a division of the Corporate & Investment Bank. Based in Minneapolis, Tim has previously served as Treasurer of InnerCity Tennis, focused on promoting youth development through tennis, mentorship, and wellness programs. Tim holds degrees from the University of Minnesota's Carlson School of Management. In his free time, he enjoys reading, traveling, competing in triathlons, and is a lifelong tennis player. Tim has been on PBP's board since 2021.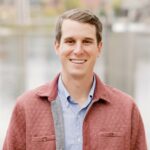 Tim Cross, Clerk, spent 35+ years in academic leadership included serving as assistant to the dean at The Medical College of Pennsylvania, associate dean for finance and administration and acting dean for development and alumni relations at Harvard Divinity School, executive director of advancement services at Tufts University, vice president for advancement services at Brandeis University, and vice president for advancement at Lesley University. Tim has degrees from Dartmouth and the University of Pennsylvania and spends summers in Greece.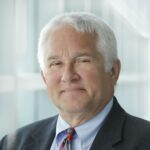 Pam Boiros is a voracious reader and literacy advocate who has been affiliated with Prison Book Program for over 20 years. Starting out as a volunteer with Boston Cares, she took on additional responsibilities at PBP over the years including marketing, PR, fundraising and partnerships. She joined the Board in 2019. In Pam's professional life, she is a marketing executive with extensive experience in B2B SaaS and HR technologies. She is lifelong resident of the Boston area.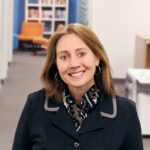 Amy Corbett is a technology specialist at American Prison Data Systems, an educational technology company that provides free tablets to incarcerated people. She is an advocate for quality healthcare in corrections, and is pursuing a medical degree to become a psychiatrist. She is an avid supporter of Prison Book Program and enjoys reading, exercising, and watching documentaries.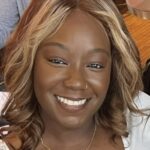 Kevin Enriquez is a Program Manager with Bay Cove Human Services. He has been volunteering with Prison Book Program since 2021 and joined the board in 2022. When Kevin moved from his native California to Massachusetts, volunteering became a way for him to get involved in his new community and meet likeminded people. Kevin is also a masters student at Boston University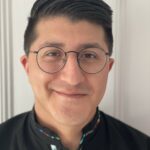 Tim Riser is an entrepreneur, investor, and strategic advisor. He has led growth strategy consulting engagements with Fortune 500 firms and held a number of leadership roles at technology companies. Tim was named a board member of the Prison Book Program in 2021.