"We The People" Legal Primer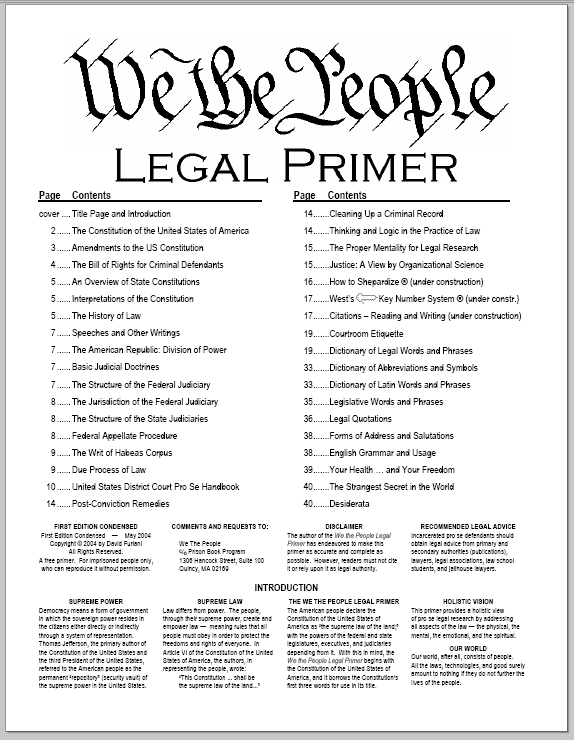 The Jailhouse Lawyer's Handbook
We also recommend "The Jailhouse Lawyer's Handbook" published by The Center for Constitutional Rights and the National Lawyers Guild.
This Handbook is a resource for prisoners who wish to file a federal lawsuit addressing poor conditions in prison or abuse by prison staff. It also contains limited general information about the American legal system.
This Handbook is available for free to anyone: prisoners, families, friends, activists, lawyers and others. It is available as a free download on the CCR website.
Frequently Asked Questions: Our Services for People in Prison